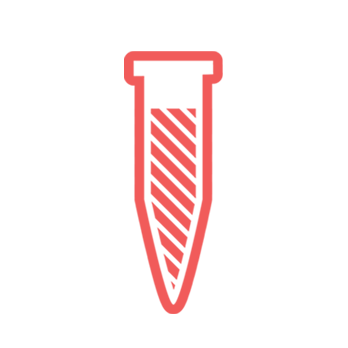 The placenta is a complex organ that performs vital functions during pregnancy It not only ensures basic connection between a mother and her baby, but also plays an active role in harmonic growth and development of the foetus during pregnancy. Studies and research have provided convincing evidence that the placenta has significant value and may be used after delivery as well.
The placenta, a unique source of cell populations, may be readily used after birth, namely for:
collection of cord blood from veins close to the superficial placental veins – it contains rare hematopoietic stem cells that may be used in standard treatment of dozens of serious diseases, as well as in regenerative medicine, the same as in the case of blood from the umbilical cord. The combination of these two sources may ensure a sufficient number of hematopoietic stem cells for multiple use,
collection of the whole placental tissue – it contains several types of cells, in particular hematopoietic stem cells, progenitor stem cells, mesenchymal stem cells, trophoblast stem cells or endothelial progenitor cells. Research is focusing on their therapeutic use, in particular in regenerative medicine.
The advantage of placental cells lies in their great potential of differentiation into a wide range of cells, their ideal availability, painless collection and low risk of viral contamination.

Why choose placental tissue collection?
by collecting placenta together with the umbilical cord blood and umbilical cord tissue, your baby will have available the widest range of cells that may be obtained at delivery and therefore more options for treatment of various diseases,
its cells are used in cell therapy, regenerative treatment of damaged tissue and organs and tissue bioengineering,
the potential of its cells is being investigated for the treatment of the following diseases: osteoarthritis, Crohn's disease, brain hypoxia at birth, stroke, type 2 diabetes, ankylosing spondylitis and others,1
it is stored in several bags and tubes which enables multiple use.
Present state-of-the-art technologies allow not only to collect placental tissue, cord blood or cord tissue, but also to store them for decades and thus preserve them for potential future use.
Use of placental tissue
Unique characteristics of placental cells
Hematopoietic stem cells
Pupočníková krv, ktorá sa nachádza v žilách placenty, ale aj samotné tkanivo placenty sú bohaté na krvotvorné kmeňové bunky, z ktorých vznikajú všetky typy krvných buniek.
Cord blood located in placental veins, but also the placental tissue itself are rich in haematopoietic stem cells from which all types of blood cells are produced.
Transplantation of haematopoietic stem cells obtained from cord blood is effective for dozens of serious diseases, including some haematological and malignant diseases, such as leukaemia, lymphoma, selected tumours, immune or metabolic disorders.
Mesenchymal stem cells
Mesenchymal stem cells are capable of differentiating into a wide range of tissues, such as bone tissue, cartilage, tendons, muscles, nerves or liver. Moreover, they possess immunomodulatory and anti-inflammation properties which make them helpful in the treatment of chronic inflammatory and autoimmunediseases.
Potential use of mesenchymal stem cells from the placenta:
autologous cell therapy,
recovery treatment of damaged tissue and organs,
tissue engineering.
Endothelial progenitor cells
Endothelial progenitor cells help form new blood vessels and repair blood cells. They may help with repairs of damage due to arterial diseases, such as stroke, myocardial infarction, peripheral artery diseases, etc.2